ONCE UPON A TIME
Temos o prazer de o convidar para a exposição do artista Edis One, que irá ter lugar no dia 31/10/2019 pelas 17h na Galeria Arte Periférica no CCB em Lisboa. A exposição terá patente até ao dia 29/11/2019.
We are pleased to invite you to the exhibition of the artist Edis One, which will take place on 10/31/2019 at 17h at the Galeria Arte Periférica at CCB in Lisbon. The exhibition will be open until 11/29/2019.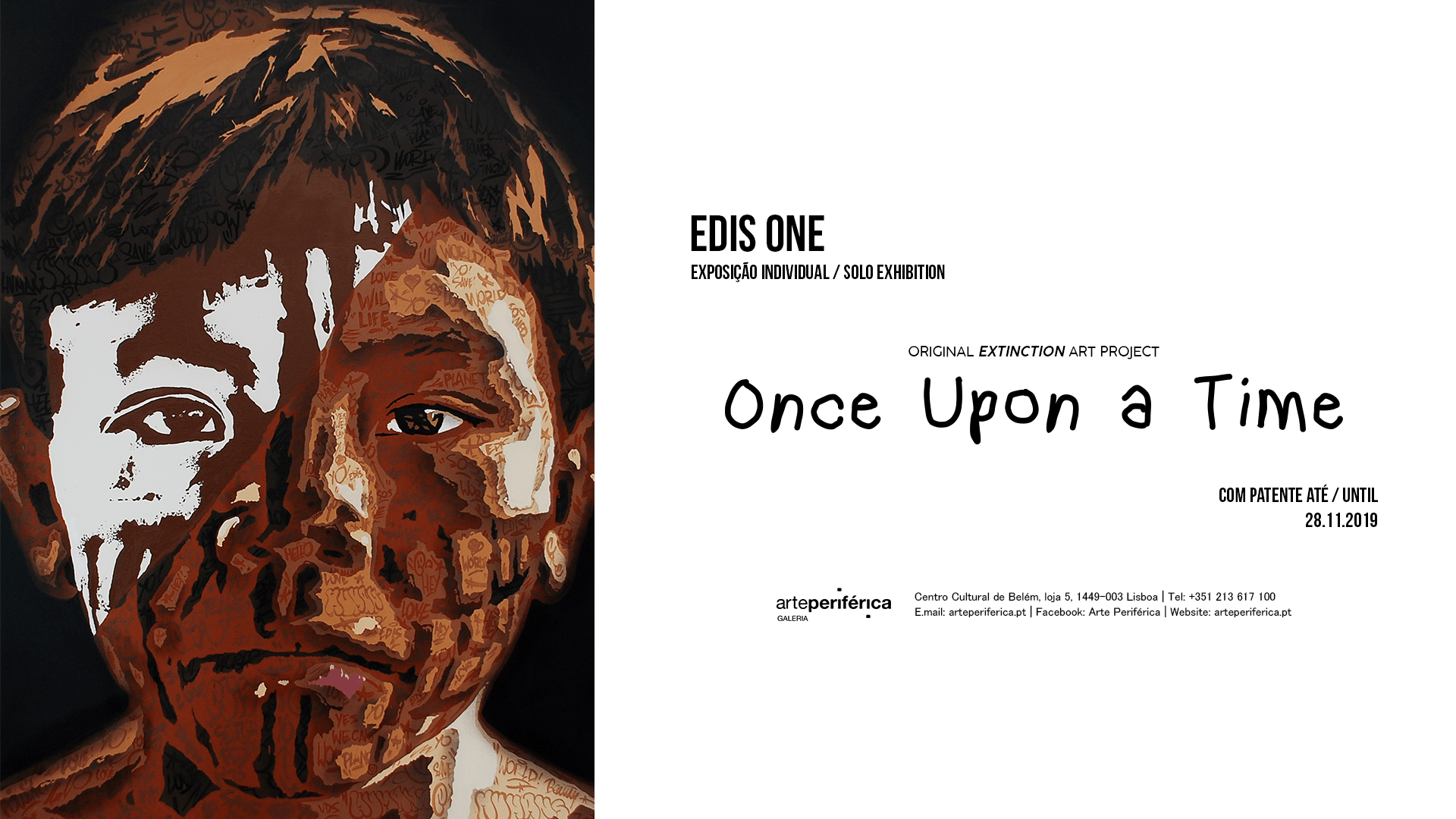 Once Upon a Time – Original EXTINCTION Art Project
Em 2018 o artista lançou o seu projeto cujo deu o nome de Original EXTINCTION Art Project com o objetivo de sensibilizar através do poder da street art todos aqueles que se cruzam com o seu trabalho para uma das maiores extinções do nosso planeta.
Agora tem o prazer de inaugurar a sua exposição Once Upon a Time que junta todo o trabalho feito ao longo deste ano e meio.
Once Upon a Time – Original EXTINCTION Art Project




In 2018 the artist launched his project which he named Original EXTINCTION Art Project in order to sensitize through the power of street art all those who intersect with his work to one of the largest extinctions of our planet.




Now it is pleased to inaugurate its Once Upon a Time exhibition which brings together all the work done throughout this year and a half.